ARIN 2019 Fall Symposium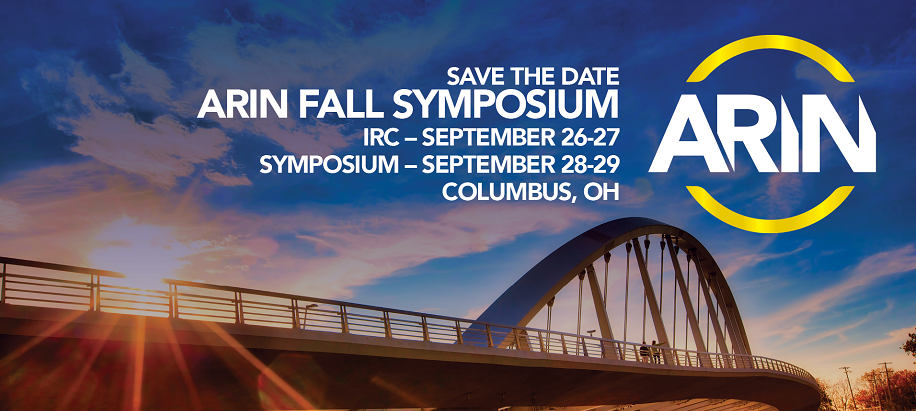 We invite both Nurses and Technologists to attend the
2019 Fall Symposium in Columbus, OH.
On September 26-29, 2019
Follow the links on this page to register for the 2019 Fall Symposium. We look forward to seeing you in Columbus!
To register for Fall Symposium CLICK HERE
This meeting will start off with an IRC course for Nurses earning their CRN as well as a VI Review course for techs earning their VI certification. You can earn CE credits for both courses.
The Main Event will feature 12 CE credits for both nurses and technologists over the 2 days. Topics will include: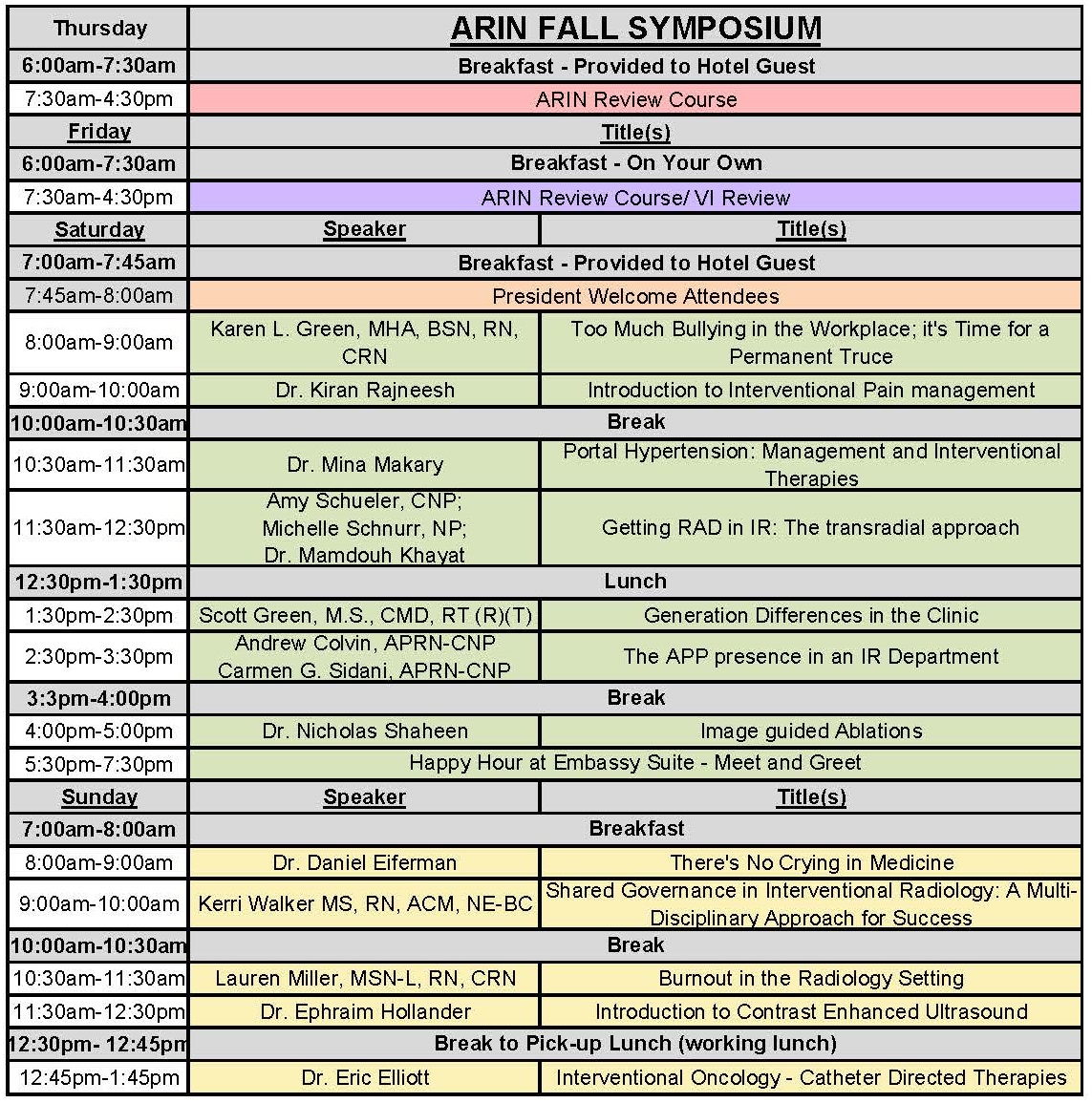 *All topics and times are subject to change
To download the schedule click here
There are great activities to do while you are in Columbus - Things to Do
ARIN 2019 Fall Symposium Rates
ARIN Dues Must Be Current to Receive Discounted Member Registration Fees (USD)

6/1–9/13
Advanced

9/14–9/27
Late-Onsite

ARIN Member

$250.00

$300.00

ARIN Nonmember

$300.00

$350.00

Nursing/Technologist Student

$150.00

$200.00

ARIN 2 Day Imaging Nursing Review Course
September 26-27 (Registration closed on September 20)

6/1–9/13
Advanced

9/14–9/20
Late (No Onsite)

ARIN Member

$300.00

$350.00

Non-Member

$375.00

$425.00

VI Review – 6-hour Review Course
September 27

VI Review - Technologist

$150.00

$150.00
To Book Your Hotel Room at the Embassy Suites Dublin - CLICK HERE