Volunteer
The goals and objectives of the Association for Radiologic & Imaging Nursing (ARIN) are achieved largely through the work of volunteers - many of them on committees. Members volunteer their expertise, time, and talent and are the driving force behind ARIN activities. Together, members of the Board along with committee members identify the changing needs and priorities of the ARIN and our professional community.
Committee members meet regularly via conference call to determine how these needs can be met through program development or service delivery. Periodic reports are made to the Board and the membership detailing each respective committee's activities.

There are also opportunities to volunteer as an individual on your own time. All of our ARIN volunteer activities depend on the creative talents and resources of member participants. We welcome and encourage your participation! Learn more about our committees below. If you're interested in volunteering, please let us know at info@arinursing.org.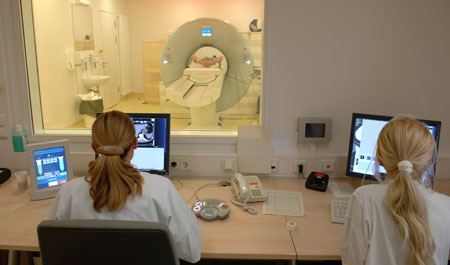 Clinical Practice/Research Committee
The Clinical Practice Guidelines committee has been renamed as the Clinical Practice/Research Committee. This committee will focus on the development and promotion of a robust practice and research arm of ARIN through maintenance and standardization of current policies and practice guidelines and dissemination of evidence-based practice through ARIN resources.
Diversity and Inclusion Task Force
This is a new committee, led by our Director of Membership and Diversity & Inclusion. This group will create a lasting legacy for ARIN membership, and ensure that ARIN represents and serves all radiology and imaging nurses.
Leadership Development Committee
The Leadership Development Committee focuses its efforts on finalizing the ballot, determining recipients for awards and scholarships as well as fostering new leaders within the ARIN membership. If you are interested in progressing into an ARIN leadership role, contact us.
Nurse Planners
ARIN invites members to apply to be a Nurse Planner in conjunction with the ARIN Director of Education, for assuring that ARIN-sponsored continuing education activities comply with current American Nurses Credentialing Center's (ANCC) Commission on Accreditation criteria. To qualify, you must have the minimum of a baccalaureate degree in nursing, hold a current, valid license as a registered nurse (CRN preferred). Learn more.
Program Planning Committee
The most time-intensive and rewarding ARIN committee. The Convention Program Planning Committee is responsible for coordinating the annual ARIN Convention from abstract collection, review, scheduling and operation of the convention. They also review post-convention evaluations to target needs for the next call for abstracts.
Public Policy Committee
In order to stay current with the nursing community, ARIN developed the Public Policy Committee. Members attend telephone/online meetings, review issues and letters regarding the issues, and advocate for issues that support nursing and healthcare. Health care reform, federal funding, and federal legislation are among the issues addressed.
Webinar Committee
This Committee is charged with planning and developing topics for webinars that will enhance the radiology and imaging nurses' knowledge in keeping with the ARIN core purpose to foster the growth of nurses who advance the standard of care in the imaging environment. This includes identifying topics and speakers for future ARIN sponsored webinars and working with staff on the preparation of these webinars.