ARIN Latest News

Share your nursing story with us
Help us celebrate all the ARIN nurses making a difference in people's lives! Send your story, along with a photo, to communications@arinursing.org

ARIN COVID-19 Resources
As the challenges and stressors of living and working during a pandemic unfold, we value our ARIN community more than ever. We hope you will visit our COVID-19 Resources page for a repository of webinars, articles and educational opportunities specifically for nurses. Learn more.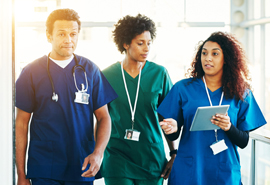 JRN Directed Journal Readings
ARIN's Journal of Radiology Nursing (JRN) features articles that have been approved for Continuing Education (CE) credits! Visit the ARIN Online CE Center and choose "Directed Journal Readings" to view available articles.