Publications
To purchase, visit our online bookstore here (you must login to receive the member pricing) Click here to view PDF Order Form.
ARIN Core Curriculum
3rd Edition (2014) Book: Member $150.00 / $175.00 Non-Member
eBook available: Member $99.00 / $140.00 Non-Member
The Core Curriculum is a "must have resource" if you are preparing for CRN© certification. Capturing the basic knowledge needed to be a competent radiology nurse, this publication is a quality product that will be useful not only for radiology nurses but for other nurses and healthcare professionals who are seeking information about procedures and imaging.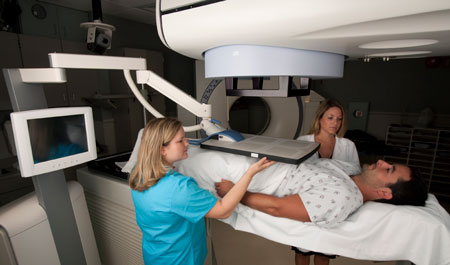 The authors for the core include nurses, radiologists, technologists, a physicist and a pharmacist who come from academic and community medical facilities.
CRN Prep: The Practical Study Guide (Spiral bound)
Member $55.00 / $75.00 Non-Member
eBook available: Member $30.00 / $40.00 Non-Member
The Certification Examination for Radiologic Nursing in Imaging, Interventional, and Therapeutic Environments is a written examination composed of a maximum of 200 multiple-choice, objective questions.
The 200 example questions in this book were created by individuals with expertise in radiology nursing and were reviewed for construction, accuracy, and appropriateness by other expert Certified Radiology Nurses. None of the questions from the book will appear in the exam and are to be used for purpose of samples of the type of what might be seen on the exam.
The size has been created with the intent of fitting into your lab coat pocket, to be studied as your time allows.
Orientation Manual for Radiologic and Imaging Nursing (2015) Three Ring Binder
Member $85.00 / Non-Member $ 95.00
Historically our radiology nurse colleagues walked into their respective imaging departments not fully understanding their new role or how to make it reality. Very few nurses had a formal introduction into radiology; rather, nurses began to apply our skills in this technology-dominated world as we identified the need. Entering radiology proved to be a challenge as we mastered a foreign language and gained an appreciation for the radiologists and technologists with whom we work. Over time, nurses began to compile their knowledge to pass onto new nurses; thus the formal orientation process was born.
Radiologic & Imaging Nursing: Scope & Standards of Practice (2013)
Co-published with the Association for Radiologic and Imaging Nursing ARIN and ANA
Member $29.95 / Non-Member $39.95
Radiologic and Imaging Nursing: Scope and Standards of Practice is a must-have title for radiologic and imaging nursing practitioners, educators, students, and other healthcare works directly involved in this area of practice. This new edition contains up-to-date information on this exciting and dynamic specialty that combines cutting-edge technology with the art and science of nursing. It builds upon the previously published Radiology Nursing: Scope & Standards of Practice (2007) by incorporating the broader practice environment that nurses working in this specialty are encountering in their nursing practice. It guides and supports the imaging APN's practice from assessment and diagnosis through treatment and evaluation, with emphasis on maintaining a safe environment. The 16 standards are those by which all RNs in radiologic and imaging nursing are held accountable for in their practice. Each standard is measurable by a set of specific competencies that serve as evidence of minimal compliance with that standard.
Gerontological Advanced Practice Curriculum
The Geriatrics and the Advanced Practice Curriculum: A Series of Web-Based Interactive Case Studies" was developed to provide a "user-friendly" way for faculty to integrate essential geriatric nursing content into non-gerontological nurse practitioner and clinical nurse specialist programs. However, practicing NPs or CNSs may also find them useful as a means for updating or adding to their "geriatric" knowledge base.
Read more
Journal of Radiology Nursing
The Journal of Radiology Nursing is the official publication of the Association for Radiologic & Imaging Nursing (ARIN) and is designed for radiological nurses as a forum to share knowledge and experiences pertaining to radiological nursing, including areas of education, administration, research, patient care, and case studies. Topics on personal experiences are also encouraged.
Read more