ARIN Annual Convention

The Association for Radiologic and Imaging Nursing will hold its Annual Convention online.
This fully virtual experience will take place June 11-13, 2022.

All conference registrations also include access to our Pre-Convention Speaker Series in May.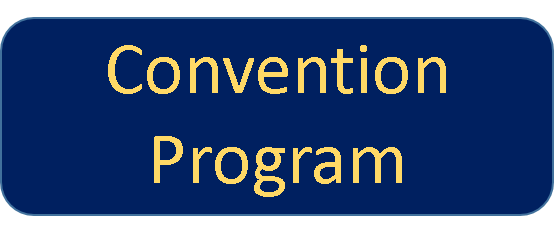 About the Platform
ARIN values its members and the network that is our community, and ARIN has sustained engagement in disruptive times by embracing virtual networking before and after session presentations by using the Remo platform.
Using the innovative virtual conferencing platform that is Remo, ARIN creates an immersive virtual space that empowers members and attendees to communicate, connect, and collaborate as they would in-person.
When entering into the Remo platform, attendees will see a 2-D map view of an event venue, full of interactive "tables" and "rooms", where they can connect with others privately or meet as a group.
We look forward to seeing you at the upcoming 2022 ARIN Convention!
Registration Information
Registrants will be able to choose which concurrent session they would like to attend! All presentations will be recorded, and registrants can access the recordings post the convention. For more information about convention CE credits or general ARIN professional development please contact jake.becker@arinursing.org.
We may be meeting virtually, but there are still multiple opportunities to connect and network! Prepare to be immersed in educational opportunities and energized by a supportive and tight-knit peer group.

The registration rates listed below are for residents of high income countries. If you are a citizen of and residing in a country on the World Bank's list of low and middle-income countries please contact meighan.pears@arinursing.org to receive the discounted registration rate that is applicable to your country of residence.
For this year's virtual convention, ARIN will be offering special group rates for a minimum group of 5 or more people. This offer is valid until April 17th. For group rate inquiries, please contact meighan.pears@arinursing.org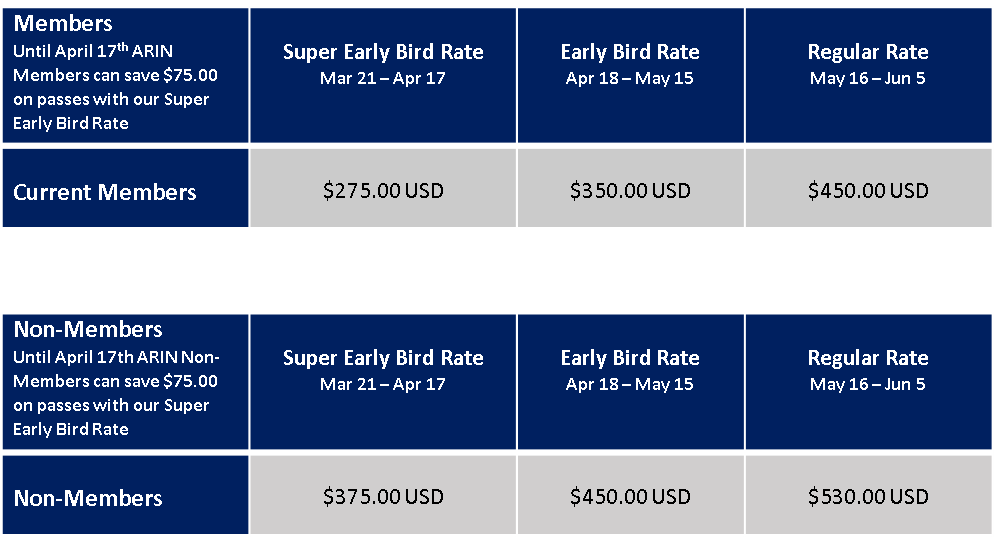 Looking to become an ARIN Member? Click here to get started! Please direct any membership questions to jake.becker@arinursing.org
For further registration inquiries please contact: meighan.pears@arinursing.org
Terms:
All pricing is in USD.
Please note: All group rates must be paid in full together on one invoice, individual payments are not permitted.
Please note: All sessions will be recorded. By attending the virtual convention, you grant the Association for Radiologic & Imaging Nursing permission to record your name and any questions captured during the sessions. All session recordings will remain the property of ARIN.
Cancellation Policy:
More than four weeks before the virtual convention (any time prior to May 7) - full refund less admin fee of $50.00 USD
Four weeks before the virtual conference (until May 14)- 75% refund
Three weeks before the virtual conference (until May 21) - 50% refund
Two weeks or less before the virtual conference (until May 28) - no refund
Transfer a Ticket to a colleague or friend (any time prior to June 5, 2022) – Admin fee of $50.00 USD
Please note the conference begins on June 11, 2022.
Sponsorship Inquires:
If you are a sponsor or exhibitor who would like to be a part of ARIN's Annual Convention, please contact Hilary Weaver at hilary.weaver@arinursing.org
Questions?
Please contact: meighan.pears@arinursing.org