What are Dialysis and Fistula/Graft Declotting and Interventions?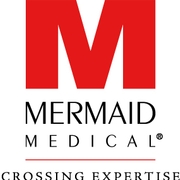 By: Colin Tennebar, Sales Mermaid Medical
Dialysis is a process used to treat patients whose kidneys are not working properly. It involves a special machine and tubing that removes blood from the body, cleanses it of waste and extra fluid and then returns it back to the body.
For a person to undergo dialysis, a physician first creates access to his or her blood vessel using one of three methods:
a fistula, which is made by joining together an artery and vein to make a bigger high-flow blood vessel.

a graft, in which a soft plastic tube is placed between an artery and a vein, creating an artificial high-flow blood vessel.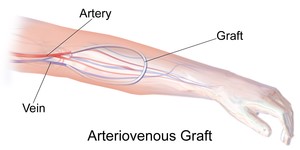 catheter access, in which a narrow plastic tube is inserted into a large vein in the neck or groin.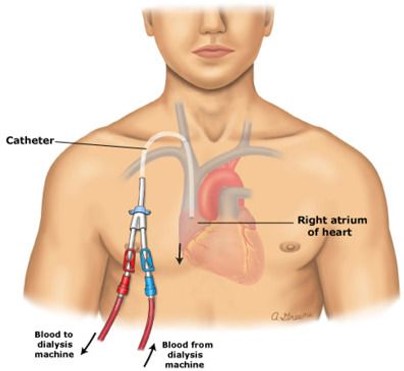 Dialysis fistula/graft declotting and interventions are minimally invasive procedures performed to improve or restore blood flow in the fistula and grafts placed in the blood vessels of dialysis patients. When fistulas and grafts become clogged or narrowed, preventing a patient from undergoing dialysis, Interventional Radiologists and Vascular Surgeons use image-guided interventions to fix the problem. These can include:
Catheter-directed thrombolysis, which dissolves blood clots that build up in fistulas and grafts by injecting a medicine.
Catheter-directed mechanical thrombectomy, where the clot is physically removed or mashed up.
Angioplasty and vascular stenting, which use mechanical devices, such as balloons, to open fistulas and grafts and help them remain open. After the balloon is removed, a small wire mesh tube called a stent may be implanted to keep the fistula or graft open if angioplasty alone fails.
For purposes of this article, we will focus on mechanical thrombectomy.
Mechanical Thrombectomy
The Arrow-Trerotola PTD is one example of mechanical thrombectomy. It is probably one the most known devices currently. It is easy to assemble and operate. It comes with a mechanical thrombectomy catheter, a hand-held disposable rotator unit and an introducer sheath. Benefits of this device include:
• catheter lumen sidearm: permits catheter flushing during preparation and use
• activated spinning basket macerates the thrombus
• introducer sheath and large-bore sidearm assembly simplifies thrombus removal
• short procedure time patient can return immediately to dialysis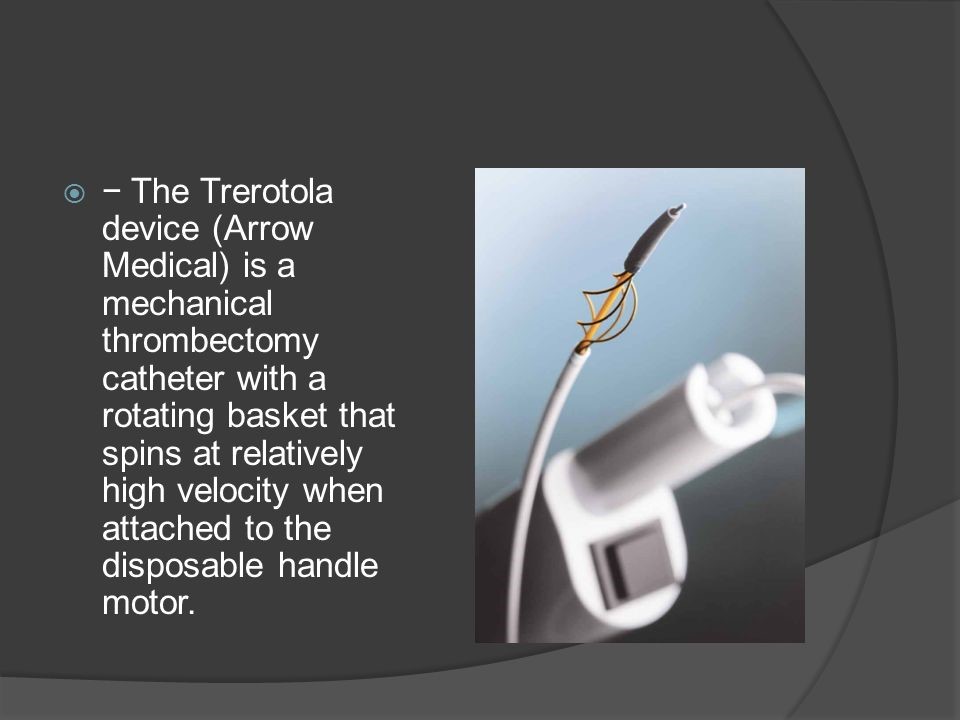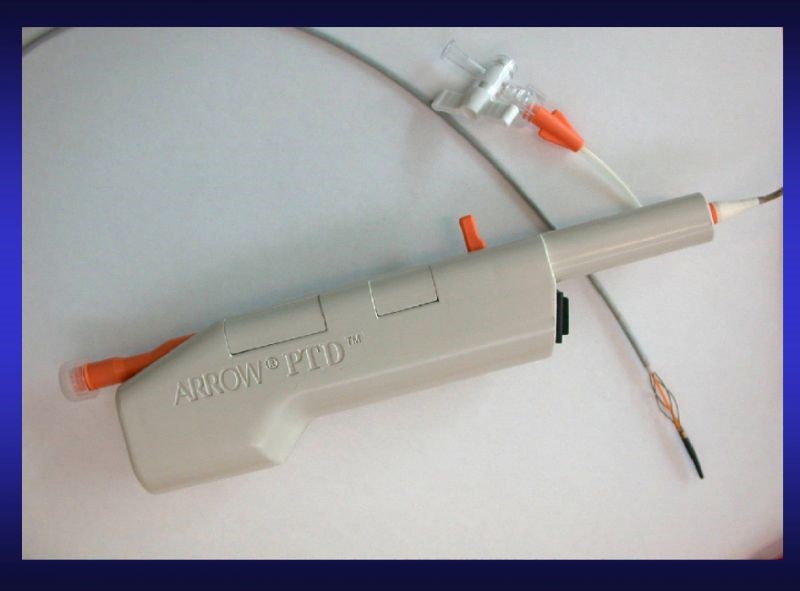 In radiology, technology is always changing. Mechanical thrombectomy devices are constantly changing and being reinvented. Mermaid Medical will be showcasing its new rotational thrombectomy system called the D Clot HD at CIRSE next week. The D Clot HD single use, disposable device is intended to percutaneously macerate and collect thrombus from occluded vessels. The D Clot HD has a flexible, spiral conveyor shaft with a curved agitator extending beyond a plastic sheath. As the shaft rotates, the agitator breaks the thrombus into particles. The particles are simultaneously aspirated into the catheter and removed.

Wall to Wall Thrombus Removal
When the D Clot HD's curved, eccentric distal end rotates, it sweeps a much larger area than the sheath diameter. The highly flexible distal end automatically adapts to variations in vessel curvature and diameter, ensuring effective wall to wall thrombus removal with minimal force transmitted to the vessel wall.
Stand Alone System
The hand-held catheter consists of an outer sheath through which a rotatable spiral shaft extends ending in a flexible blunt distal tip. The kink resistant, co axial design offers excellent push ability and trackability. The D Clot HD is a fully disposable system requiring no external control console. Quick, easy set up within 30 seconds makes this thrombectomy solution cost effective for busy vascular centers.
Mechanically Enhanced Aspiration
Inside the catheter sheath is a radiopaque, flexible spiral shaft with an eccentric, blunt distal tip. Once activated, the shaft rotates at more than 10,000 RPMs enabling the distal tip to remove adherent clot and break the thrombus into progressively smaller particles. Once particles enter the sheath, the rotating spiral mechanically enhances collection through the catheter shaft by eliminating friction between the particles and the spiral. This rotating action during aspiration creates a vortex effect minimizing the occurrence of catheter clogging and shortening thrombus removal time.
As long as grafts and catheters are needed, clots will form in them. Mechanical thrombectomy will be needed to fix them. This was basically unheard of before mechanical thrombectomy. It helps give patients their quality of life back.