ARIN Fall Education Returns

The ARIN Fall Symposium is back! September 23, 2019 heralded the return from a several year hiatus of the Fall Event. The return was attended by greater than 90 attendees, 14 speakers, 21 attendees at the IRC class, and three radiation technologists for the review.
Last held in Cincinnati in 2013, Columbus hosted the new education of that coupled with credit for technologists as well as a two day I are see. Held in conjunction with the event were apparent seminars and provided nurses with them cutting edge review of radiology nursing.
The event was an education filled event with something for everyone. Topics ranged from workplace bullying to trans radial approaches for arterial access. The event also offered a vendor room, IRC sessions, and wonderful raffle by ORNA to celebrate the return of the conference back to Ohio.
Overall, the event had something for everyone. There were lectures on various topics current in radiology. It was a fun filled two days. The next ARIN event is the annual convention, March 29 through April 1, 2020, in Seattle. Watch Facebook for information on our exciting annual seminar. Hope you can make it.
Snapshots from the Fall Convention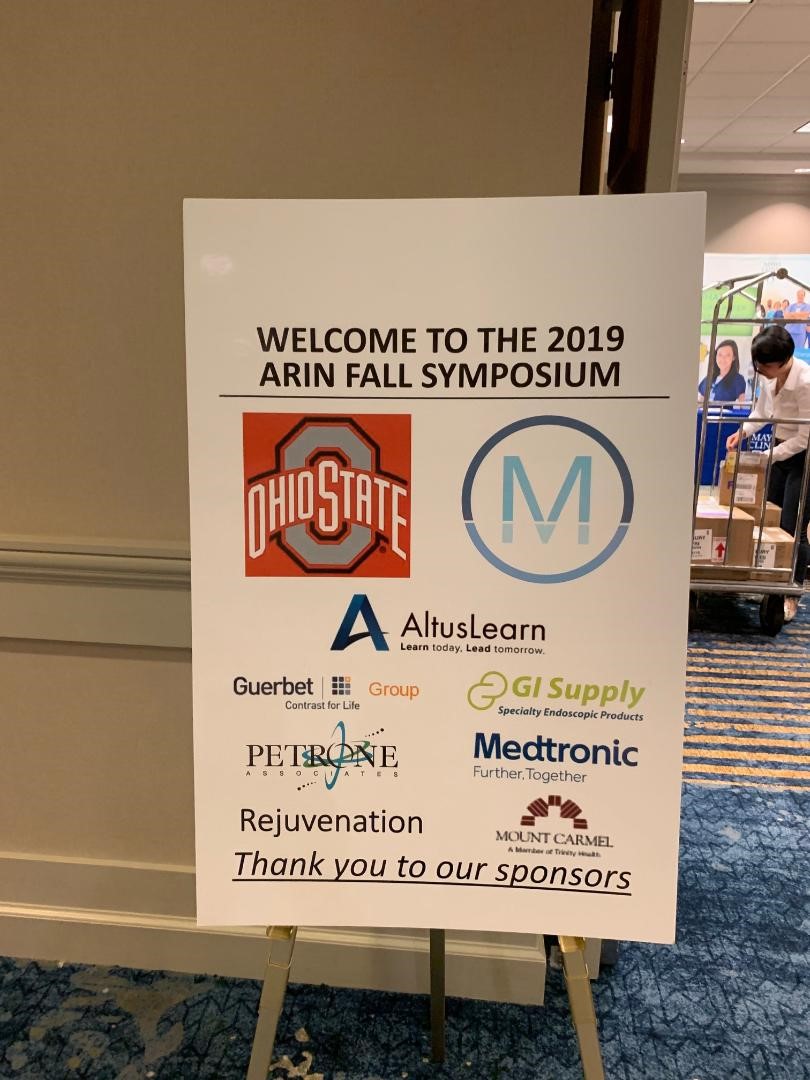 Welcome!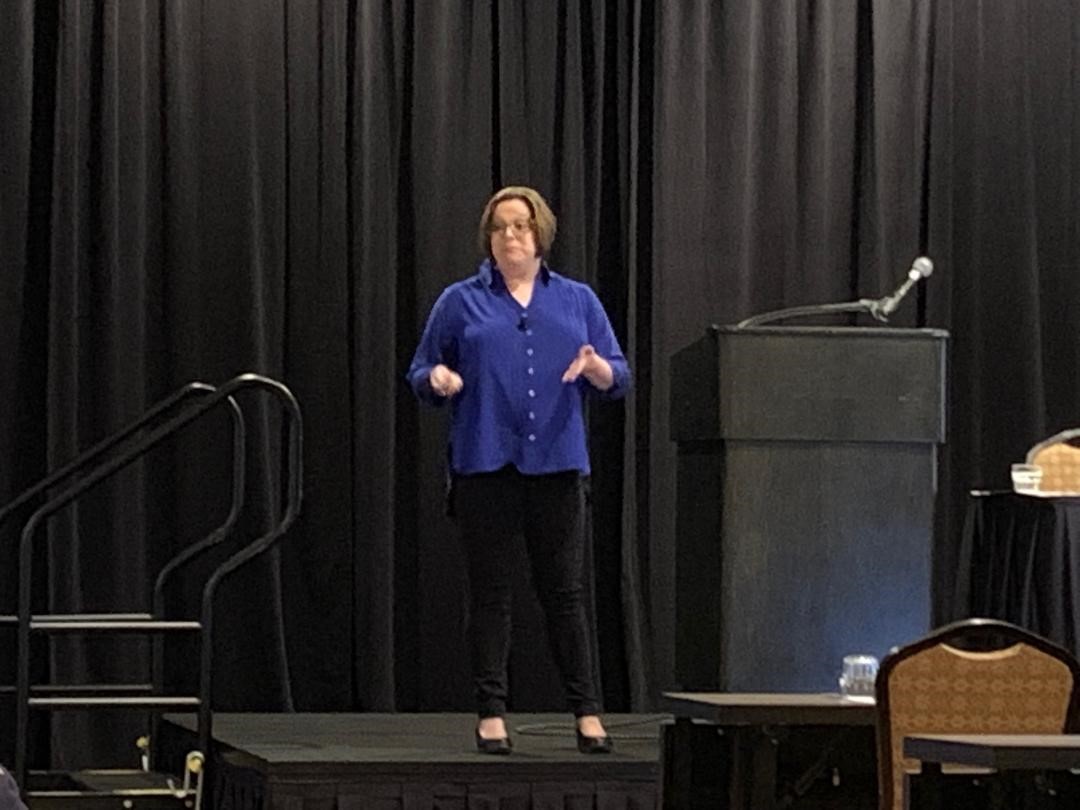 Lauren Miller discusses burnout in radiology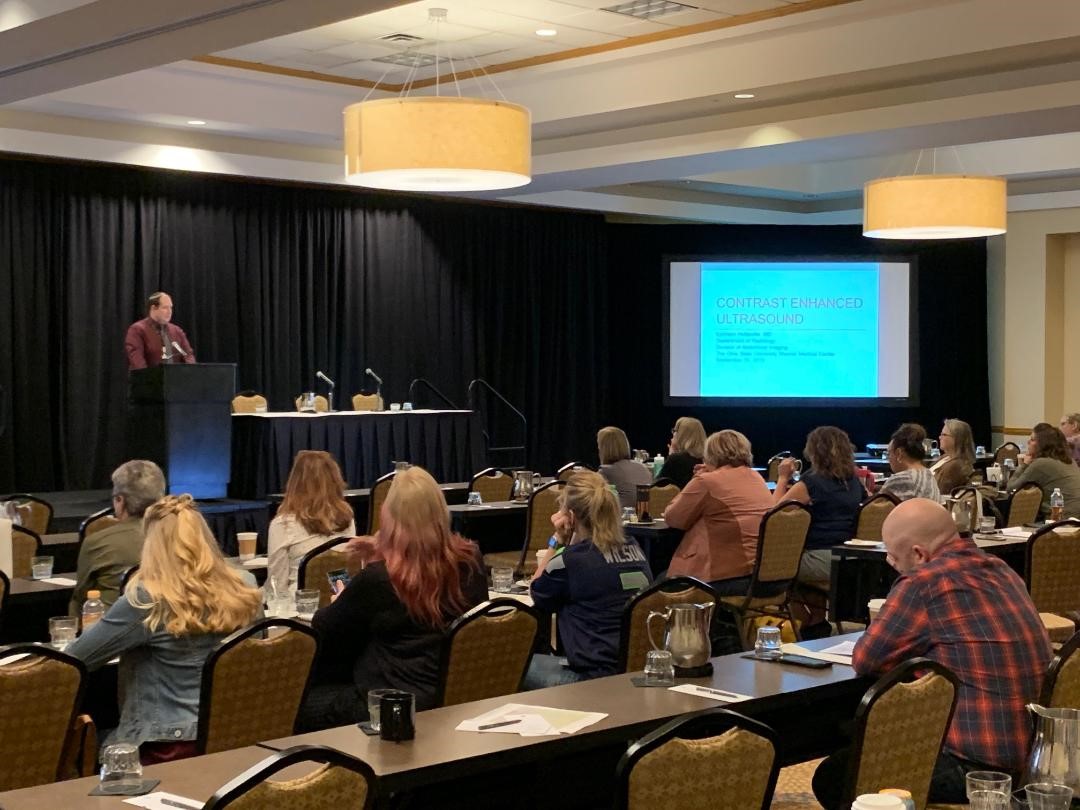 Attendees enjoy education on contrast use in ultrasound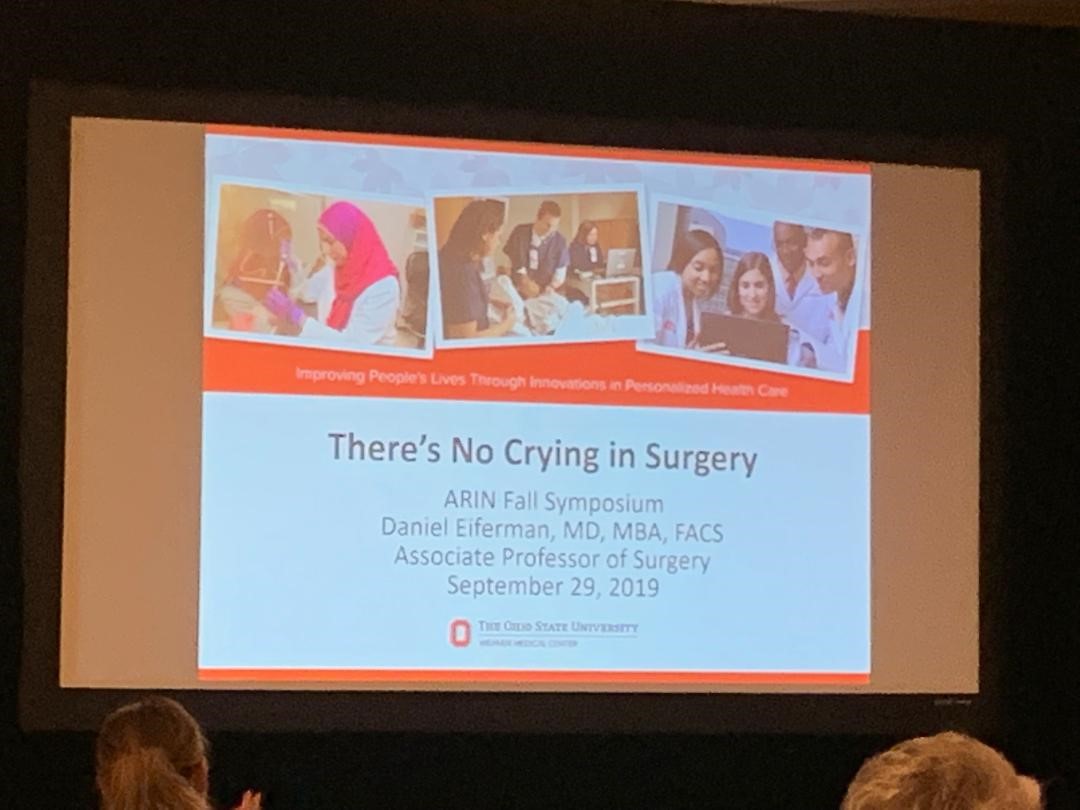 Dr. Daniel Eiferman Md, MBS, FACS,
shared tips on caregiver coping in healthcare