RSNA 2019, Chicago, Illinois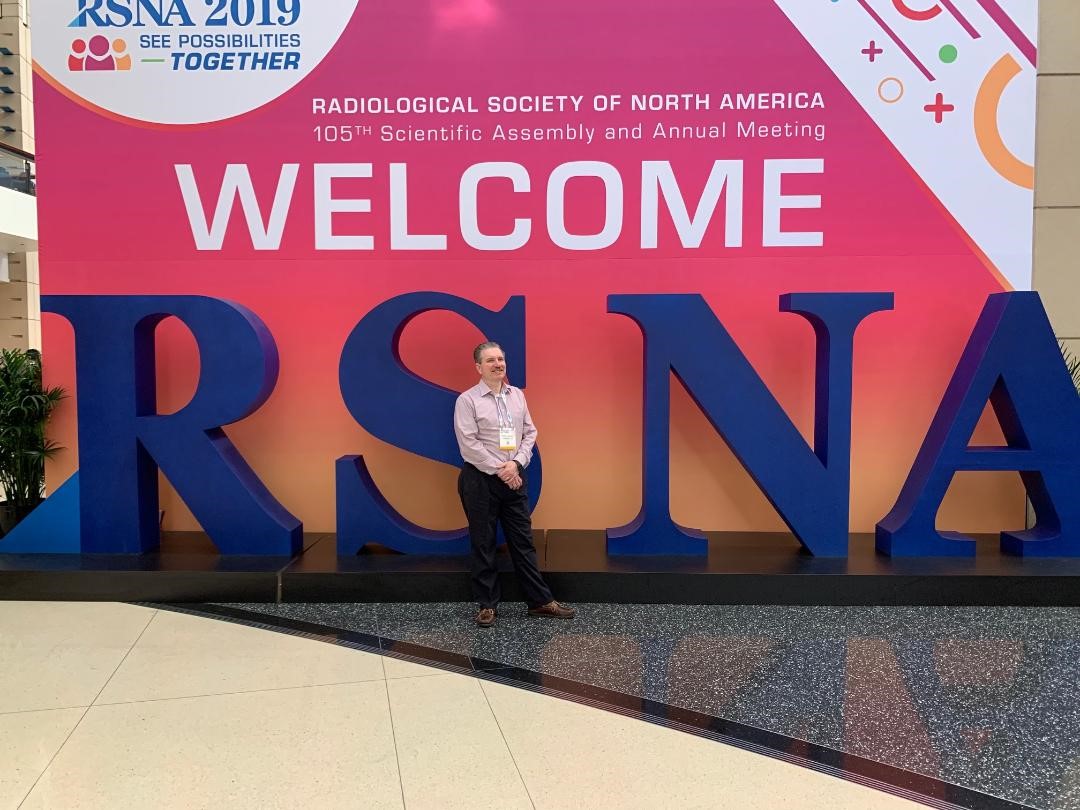 Radiology education comes in many forms. The Radiology Society of North America (RSNA) is one venue to obtain this education. This year, I had the opportunity to attend the 105th Scientific Assembly and Annual Meeting, December 1–6, 2019, at McCormick Place in Chicago, IL.
RSNA hosts one of the world's largest annual medical meetings. For those not familiar with RSNA, The Radiological Society of North America is a 54,000-member, international organization of radiologists, medical physicists, vendors and other medical professionals from the research and clinical areas of radiology. RSNA headquarters is based in Oak Brook, Illinois. RSNA was established in 1915.
The organization publishes two peer-reviewed journals: Radiology, which examines current radiology research and reviews, and RadioGraphics, which is devoted to continuing education in radiology. In addition, the organization offers informatics-based software solutions supporting universal electronic health records, sponsors research to advance imaging biomarkers, and conducts educational outreach in developing nations.
My visit started with a long van ride to Chicago and check in at my hotel. After a quick refresh, it was time to check out some of the sights and sounds of city at holiday time. Deep dish pizza and fresh caramel corn were on the agenda. It was followed by a visit to the worlds largest Starbucks located on Michigan Ave. The five-story structure contained a restaurant, bar, bakery, and roastery with unique coffees.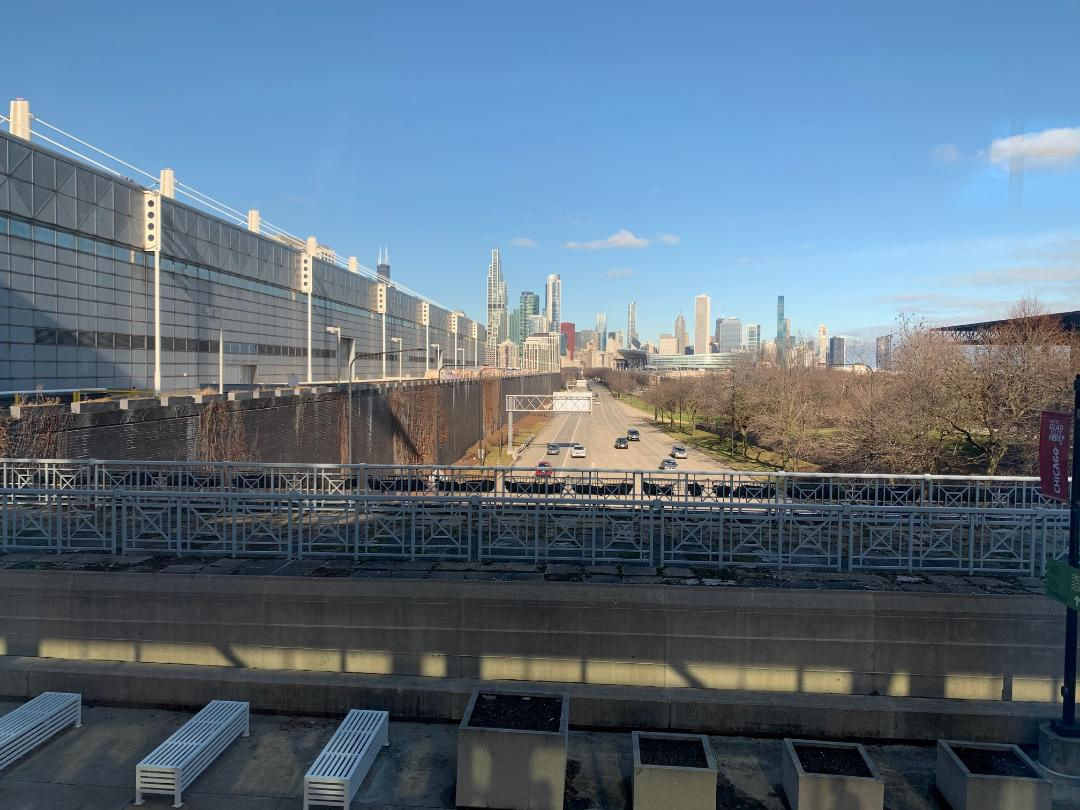 Chicago Skyline
Sunday started the visit to the exhibition halls and vendors. As a first-time attendee, it was truly impressive. The educational opportunities were outstanding with over 400 courses covering a variety of patient care and research topics. The vendors were equally impressive with over 700 in attendance from all over the globe exhibiting a variety of radiology equipment, support items and platforms. This included full size room mockups to try and several 48-foot Winnebago platforms for mobile radiology needs.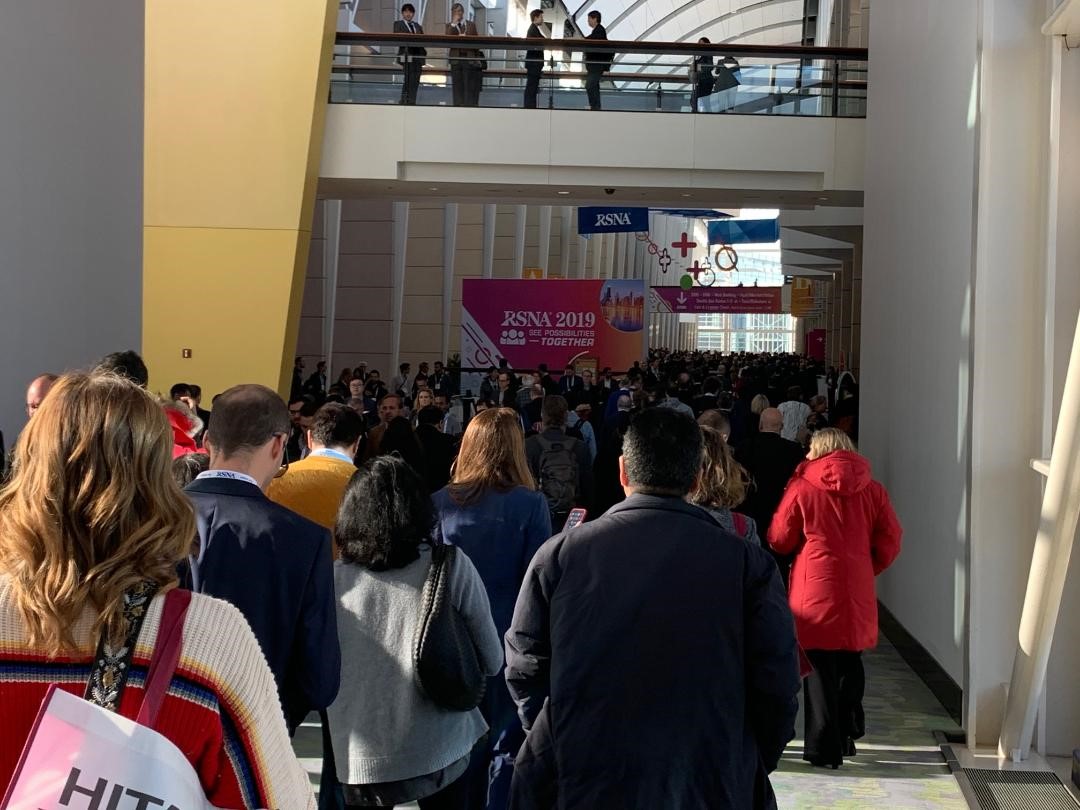 The walk to McCormick Place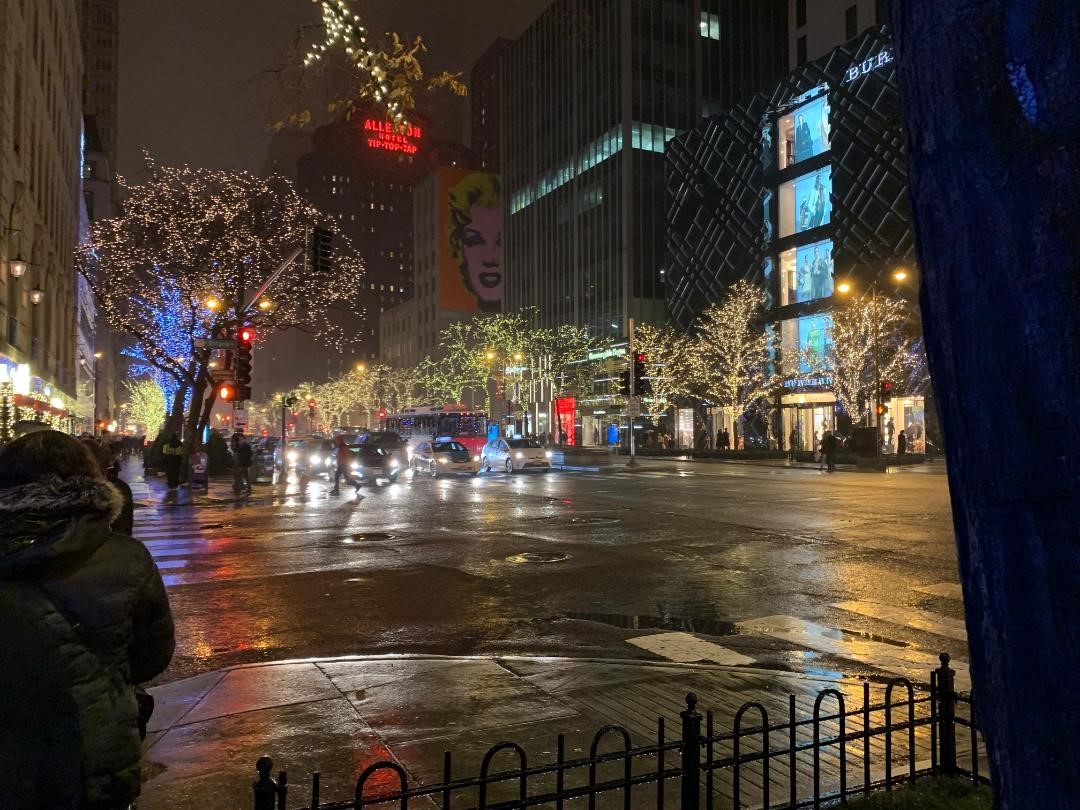 The holiday lights in Chicago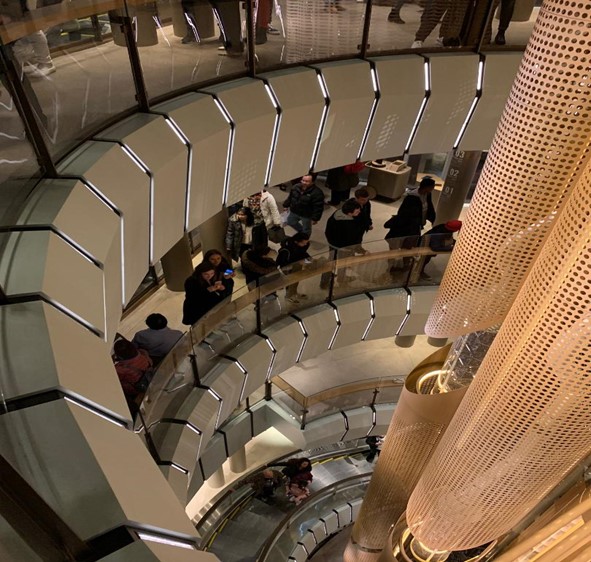 World's largest Starbucks
Although the conference extended to Saturday, my return to work occurred on Wednesday. During my visit, I was able to network with vendors and pick up new information and tips for patient care. I learned about trends in artificial Intelligence and how it intersects with radiology. I encourage anyone who has the opportunity to attend this remarkable event.
Happy Holidays!!